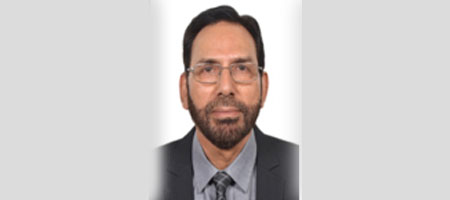 Dr S N Suri
Permanent Trustee
Dr. Suri is an experienced Academic Administrator with unique blend of over 45 years of Teaching, Research, Training, Open Learning and University Governance & Administration. He held senior positions at all levels of higher education that of Professor & Head, Department of Zoology, Govt. Science College, Kohima; Principal, Jawaharlal, Nehru (PG) College, Arunachal Pradesh; Manager Operations, Informatics Computer Systems, Delhi; Regional Director, Indira Gandhi National Open University, Delhi; Registrar,Indian Institute of Public Administration, Delhi; Registrar,Amity University, Noida; Vice President (Institutional Affairs), University Of Petroleum & Energy Studies, Dehradun; and Founder Pro-Vice Chancellor,University of Technology & Management, Shillong.

Presently, he is a Consultant for Private Universities and his core strengths are: University system; Institutional Governance, Performance Audit; Regulatory Compliances; and Establishing and managing Private Universities, etc.

Dr. Suri is associated with a number of professional bodies and is widely travelled within India and abroad.